Compassionate care for your cat in Destin, FL
The Cat Clinic of Destin is a full-service, feline-only veterinary hospital offering comprehensive medical, surgical, and dental care. We serve clients from the entire Emerald Coast region including Okaloosa and Walton County.
Our mission: to improve the lives of cats and their humans.
Cat Clinic of Destin is dedicated to providing the highest level of veterinary medicine for your feline companions, along with friendly, compassionate service. The practice was established by Dr. Dorothy Flynn in April of 2000. We are proud to be the only veterinary hospital in this area that caters just to cats and their owners. Learn more…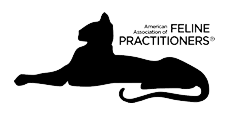 We love our clients and patients!
We know you have a lot of options when it comes to choosing your veterinarian, and we thank you for making us one of the highest-rated veterinary hospitals in Destin, FL and the surrounding area.
Havana H.
It's great to have a specialist who treats only cats. Very professional and enjoyable.
Katlin B.
Everyone is so nice and informative. Best vet I've ever taken my three cats to!
Alina F.
Awesome care for my 2 kittens, the surgery went very well and so did the recovery.
We're not your typical veterinarian.
We believe in treating every patient as if they were our own cat and giving them the same loving attention and care. We are a group of highly trained, experienced cat lovers who are devoted to giving our patients the best care possible.